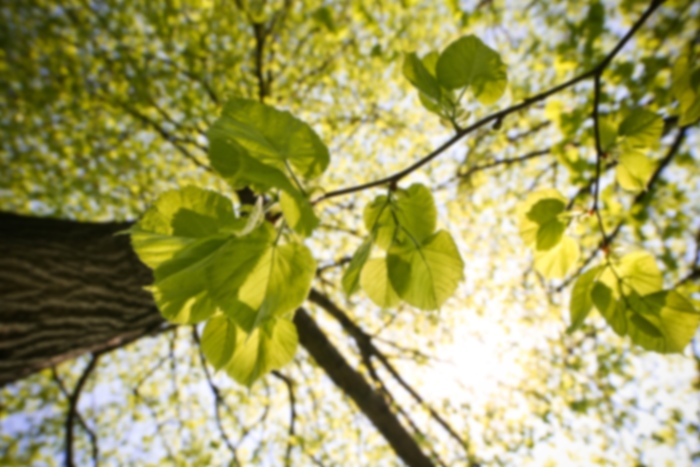 John G Finn,
MD
Cardiovascular Disease
Dr. John Finn has been in private practice in St. Petersburg since 1989. After graduating from the University of Vermont College of Medicine in 1973, he completed both his internal medicine residency and cardiology fellowship at the University of Vermont Medical Center in 1978, where he served as the Vermont Heart Association's Teaching Fellow. Dr. Finn completed his internship at Maine Medical Center. Following his fellowship training, Dr. Finn spent the following three years in private practice in Denver, Colorado, where he established the noninvasive cardiac laboratory at St. Luke's Hospital. He then worked in the Veteran's Administration, establishing non-invasive cardiac laboratories at the Manchester, New Hampshire VA Hospital in 1981 and the Bay Pines Florida VA Hospital in 1984. While at the Bay Pines VA Hospital from 1984 to 1989, Dr. Finn served as assistant chief of cardiology and co-director of cardiovascular research (1988 to 1989), as well as assistant professor of medicine at the University of South Florida College of Medicine. Certified by the American Board of Internal Medicine in the fields of internal medicine and cardiovascular disease, Dr. Finn is a fellow of the American College of Cardiology (FACC). He is also a member of the American Heart Association, Florida Heart Association, American Society of Echocardiography, Society for Cardiovascular Magnetic Resonance, and American Society of Nuclear Cardiology. Within the field of cardiology, Dr. Finn's interests include non-invasive cardiology, nuclear cardiology, and cardiac and vascular ultrasonography. Dr. Finn treats conditions and performs procedures related to Cardiology and Cardiovascular Disease, including: Non-invasive Cardiology, Nuclear Cardiology Cardiac Carotid and Peripheral Vascular Ultrasonography and Cardiac MRI. Dr. Finn is board certified in Cardiology and Internal Medicine. Dr. Finn's primary office is located at the Bay Area Heart Center in St. Petersburg, Florida.
Care Philosophy
Bay Area Heart Center strives to provide the highest level and quality of cardiac care available. This requires two commitments. First, to treat the patient as an individual and second, to strive for continuous improvement in the technical delivery of care in this increasingly complex field. Bay Area Heart Center's team goal is the preservation of our patient's good health. We welcome comments and criticisms from our patients regarding how well we fulfill our mission.
USA Health Network - PPO
United Healthcare - Evercare
United Healthcare - Empire
Work Compensation - Out of State
Wellcare - HMO
Medicare Assignment
Medicaid - MO Primary
Private Healthcare Systems - PHCS - Multiplan
Preferred Care Partners - HMO
Plaines Health - PPO
Pinellas County Health Services - HMO
Physicians United Plan - Medicare HMO
Humana - PFFS
Coventry - Advantra
Coventry Health Care Plans
Cigna - PPO - Non Exclusive
Cigna - HMO - Exclusive
CHAMPVA
Government Employees Health Association - Commercial
Freedom Health - Medicare HMO
Care Plus - Non JSA - HMO
Care Plus - JSA - HMO
Evolutions - PPO
Blue Cross Blue Shield - PPS
Blue Cross Blue Shield - Net-Blue
Coventry - Summit
Blue Cross Blue Shield - Health Options
Blue Cross Blue Shield - Florida Blue
Blue Cross Blue Shield - Advantage 65
AvMed - HMO
Auto Accident Insurance
Aetna - Managed Care - PPO
Aetna - Open Access - EPO
Aetna
United Healthcare HMO
Coventry Health Care - PPO
Aetna Select Plans
Workmans Group
Managed Care Programs
Beech Street - PPO
Care Plus
Cigna
Avmed
Blue Cross Blue Shield
Beech Street
Cigna - Open Access Plus
Aetna - Elect Choice - EPO
BlueCross BlueShield of Utah - Blue Option
WellCare
Group Health
Humana
Medicare RR/ RailRoad
Medicare
Angina
Angioplasty
Aortic Aneurysms
Arrhythmia
Atherosclerosis
Atrial Fibrillation
Bradycardia
Cardiologist
Cardiomyopathy
Cardiovascular Maze
Carotid Artery Disease
Claudication
Congenital Heart Disease
Congestive Heart Failure
Coronary Artery Disease
Deep vein thrombosis (DVT)
Echocardiogram
Heart Attack
Heart Murmur
High Cholesterol
Hypertension
Lipid Disorders
Magnetic Resonance Imaging - MRI
Mitral Valve Prolapse
Non-Invasive Cardiology
Nuclear Cardiology
Pericarditis
Peripheral Artery Disease
Peripheral Vascular Disease - Vascular PVD
Preventative Medicine
Stroke
Syncope
Ultrasound
Varicose Veins
Vascular Carotid Artery
Vascular Carotid Study
Venous Insufficiency
USA Health Network - PPO
United Healthcare - Evercare
United Healthcare - Empire
Work Compensation - Out of State
Wellcare - HMO
Medicare Assignment
Medicaid - MO Primary
Private Healthcare Systems - PHCS - Multiplan
Preferred Care Partners - HMO
Plaines Health - PPO
Pinellas County Health Services - HMO
Physicians United Plan - Medicare HMO
Humana - PFFS
Coventry - Advantra
Coventry Health Care Plans
Cigna - PPO - Non Exclusive
Cigna - HMO - Exclusive
CHAMPVA
Government Employees Health Association - Commercial
Freedom Health - Medicare HMO
Care Plus - Non JSA - HMO
Care Plus - JSA - HMO
Evolutions - PPO
Blue Cross Blue Shield - PPS
Blue Cross Blue Shield - Net-Blue
Coventry - Summit
Blue Cross Blue Shield - Health Options
Blue Cross Blue Shield - Florida Blue
Blue Cross Blue Shield - Advantage 65
AvMed - HMO
Auto Accident Insurance
Aetna - Managed Care - PPO
Aetna - Open Access - EPO
Aetna
United Healthcare HMO
Coventry Health Care - PPO
Aetna Select Plans
Workmans Group
Managed Care Programs
Beech Street - PPO
Care Plus
Cigna
Avmed
Blue Cross Blue Shield
Beech Street
Cigna - Open Access Plus
Aetna - Elect Choice - EPO
BlueCross BlueShield of Utah - Blue Option
WellCare
Group Health
Humana
Medicare RR/ RailRoad
Medicare
Angina
Angioplasty
Aortic Aneurysms
Arrhythmia
Atherosclerosis
Atrial Fibrillation
Bradycardia
Cardiologist
Cardiomyopathy
Cardiovascular Maze
Carotid Artery Disease
Claudication
Congenital Heart Disease
Congestive Heart Failure
Coronary Artery Disease
Deep vein thrombosis (DVT)
Echocardiogram
Heart Attack
Heart Murmur
High Cholesterol
Hypertension
Lipid Disorders
Magnetic Resonance Imaging - MRI
Mitral Valve Prolapse
Non-Invasive Cardiology
Nuclear Cardiology
Pericarditis
Peripheral Artery Disease
Peripheral Vascular Disease - Vascular PVD
Preventative Medicine
Stroke
Syncope
Ultrasound
Varicose Veins
Vascular Carotid Artery
Vascular Carotid Study
Venous Insufficiency