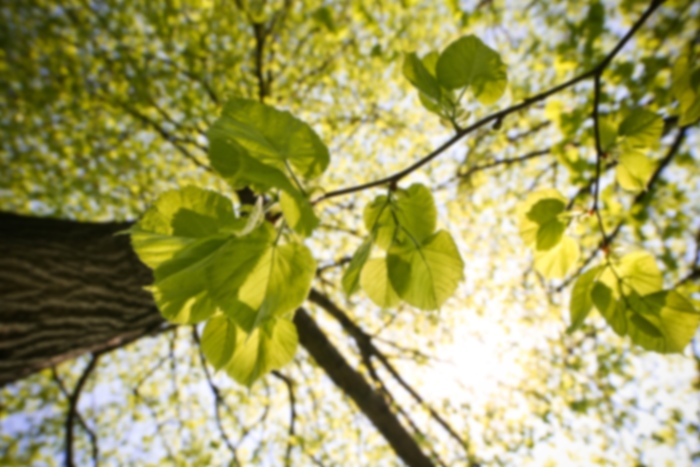 Richard S Gordon,
MD
General Surgery
Dr. Richard S. Gordon, MD, has been in practice for over 14 years, and is a general and bariatric surgeon on staff at Palms of Pasadena Hospital. Dr. Gordon completed his medical school training at the University of Ottawa, followed by his residency at The Ottawa Hospital. Dr. Gordon completed his fellowship at The Cleveland Clinic and his internship at the University of Ottawa.

As a general surgeon, Dr. Gordon treats conditions and performs procedures, related to general and bariatric surgery, including: bariatric medicine, gastric bypass, appendectomy, colonoscopy, biopsies, lap banding, gastric sleeve and hernias.

Dr. Gordon is board certified in general surgery. He is a member of the American Society for Metabolic and Bariatric Surgery and Society of American Gastrointestinal and Endoscopic Surgeons (SAGES). Dr. Gordon's primary office location is at Advanced Surgical Associates of West Florida located in Largo, Florida.
Aetna
Medicaid
Medicare Assignment
Medicare
Work Compensation - Out of State
Workmans Group
Adjustable Gastric Band (AGB)
Adolescence
Adult
Appendectomy
Band Over Bypass
Bariatric
Bariatric Bob Band Over Bypass
Bariatric Lap Gastric Bypass
Bariatric Medicine
Bariatric Obesity
Bariatric Surgeon
Bariatric Surgery
Bariatric Surgery - Revision
Bariatrics Weight Management
Biopsies
Colonoscopy
Diabetes
Gastric Balloon
Gastric Bypass
Gastric Bypass with Roux-En-Y
Gastric Sleeve
Gastric Stapling
General Surgeon
Hernias
Lap Band - Weight Loss Management
Lap Band Surgery
Lap Banding
Lap Procedure and Surgery
Laparoscopic Gastric Bypass
Laparoscopic Sleeve Gastrectomy
Laparoscopic Surgery
Laparoscopic Weight Loss Procedure
Laparoscopic Weight Loss Surgery
Minimally Invasive Procedure
Minimally Invasive Procedure And Surgery
Minimally-Invasive Surgery
Obesity
Obesity Management
Obesity Surgery
PEG
Prolapse and Hemorrhoids Procedure
Realize Band
Revisional Bariatric Surgery
Robotic Bariatric
Robotic Bariatric Surgery
Robotic Gastric Bypass
Robotic General Surgery
Robotic Lap Band
Robotic Sleeve Gastrectomy
Robotic Surgery
Robotic Surgery for Weight Loss
Robotic Surgical Weight Loss
Robotic Weight Loss Surgery
Single Incision Laparscopic Surgery - SILS
Sleeve Gastrectomy
Surgeon
Surgical Weight Loss Surgery
Weight Loss
Weight Loss Surgery
Aetna
Amerigroup
Avmed
Blue Cross Blue Shield
Cigna
Commercial Insurance Company
Coventry Health Care
Aetna - HMO
Humana
Humana Medicare - PPO
Medicaid
Medicare Assignment
Molina
POMCO Group
Medicare
TriCare
United Healthcare
Work Compensation - Out of State
Workmans Group
Adjustable Gastric Band (AGB)
Adolescence
Adult
Appendectomy
Band Over Bypass
Bariatric
Bariatric Bob Band Over Bypass
Bariatric Lap Gastric Bypass
Bariatric Medicine
Bariatric Obesity
Bariatric Surgeon
Bariatric Surgery
Bariatric Surgery - Revision
Bariatrics Weight Management
Biopsies
Colonoscopy
Diabetes
Gastric Balloon
Gastric Bypass
Gastric Bypass with Roux-En-Y
Gastric Sleeve
Gastric Stapling
General Surgeon
Hernias
Lap Band - Weight Loss Management
Lap Band Surgery
Lap Banding
Lap Procedure and Surgery
Laparoscopic Gastric Bypass
Laparoscopic Sleeve Gastrectomy
Laparoscopic Surgery
Laparoscopic Weight Loss Procedure
Laparoscopic Weight Loss Surgery
Minimally Invasive Procedure
Minimally Invasive Procedure And Surgery
Minimally-Invasive Surgery
Obesity
Obesity Management
Obesity Surgery
PEG
Prolapse and Hemorrhoids Procedure
Realize Band
Revisional Bariatric Surgery
Robotic Bariatric
Robotic Bariatric Surgery
Robotic Gastric Bypass
Robotic General Surgery
Robotic Lap Band
Robotic Sleeve Gastrectomy
Robotic Surgery
Robotic Surgery for Weight Loss
Robotic Surgical Weight Loss
Robotic Weight Loss Surgery
Single Incision Laparscopic Surgery - SILS
Sleeve Gastrectomy
Surgeon
Surgical Weight Loss Surgery
Weight Loss
Weight Loss Surgery
Medicaid
Medicare Assignment
Medicare
United Healthcare
Work Compensation - Out of State
Workmans Group
Adjustable Gastric Band (AGB)
Adolescence
Adult
Appendectomy
Band Over Bypass
Bariatric
Bariatric Bob Band Over Bypass
Bariatric Lap Gastric Bypass
Bariatric Medicine
Bariatric Obesity
Bariatric Surgeon
Bariatric Surgery
Bariatric Surgery - Revision
Bariatrics Weight Management
Biopsies
Colonoscopy
Diabetes
Gastric Balloon
Gastric Bypass
Gastric Bypass with Roux-En-Y
Gastric Sleeve
Gastric Stapling
General Surgeon
Hernias
Lap Band - Weight Loss Management
Lap Band Surgery
Lap Banding
Lap Procedure and Surgery
Laparoscopic Gastric Bypass
Laparoscopic Sleeve Gastrectomy
Laparoscopic Surgery
Laparoscopic Weight Loss Procedure
Laparoscopic Weight Loss Surgery
Minimally Invasive Procedure
Minimally Invasive Procedure And Surgery
Minimally-Invasive Surgery
Obesity
Obesity Management
Obesity Surgery
PEG
Prolapse and Hemorrhoids Procedure
Realize Band
Revisional Bariatric Surgery
Robotic Bariatric
Robotic Bariatric Surgery
Robotic Gastric Bypass
Robotic General Surgery
Robotic Lap Band
Robotic Sleeve Gastrectomy
Robotic Surgery
Robotic Surgery for Weight Loss
Robotic Surgical Weight Loss
Robotic Weight Loss Surgery
Single Incision Laparscopic Surgery - SILS
Sleeve Gastrectomy
Surgeon
Surgical Weight Loss Surgery
Weight Loss
Weight Loss Surgery